RIGID LED Fog Light Mount Bracket Kit for 06-14 Ford F150 46527
Item #: ACRD46527
Manufacturer: Rigid Industries
Manufacturer's Product Number: 46527
Condition: New

**FREE SHIPPING
Shipments within the Continental U.S. ONLY
RIGID OE Fog Light Kit
Fits 2006-2014 Ford F150
Fits Models with Factory Fog Lights ONLY
Mounts in existing openings in front bumper.
Utilizes Existing Mounting Holes.
Can Mount 2 D-Series Lights-1 in each side.
You can add the lights to this order and save!!
You can choose WHITE or AMBER LEDs
You can choose Dually or D2 or Radiance LED Lights.
Rigid PN: 46527
Our PN: ACRD46527
MUST HAVE EXISTING FACTORY FOG LIGHTS
Get a Clean From-The-Factory Look
Easy Install
Uses Existing Mounting Holes
Made of High Quality Stainless Steel
Powder Coated Black in Color
All Mounting Hardware Needed Is Included
Includes Detailed Install Instructions
Manufactured in the U.S.A.
RIGID Limited Lifetime Warranty
This item fits the following applications:
*Models w/Ford OE Fog Lights ONLY
2014 Ford F150 Pickup
2013 Ford F150 Pickup
2012 Ford F150 Pickup
2011 Ford F150 Pickup
2010 Ford F150 Pickup
2009 Ford F150 Pickup
2008 Ford F150 Pickup
2007 Ford F150 Pickup
2006 Ford F150 Pickup
These Rigid 46527 Rigid fog light mounts are for the 2006-2014 Ford F-150 Pickups. These mount allow you to remove the OE fog lights and replace them with powerful Rigid D-Series lights. Drive safer with up to 5 times more light. You can use the option menu to add a set of Dually or Dually D2 or Radiance LED lights to your order and do it at a discounted price. These also make great gift ideas for F-150 owners.
---

Click Above For Rigid Dually and D2 LED Lights
---
If you do NOT already own a Rigid Dually or D2 lights
add them in the option menu & SAVE!!
---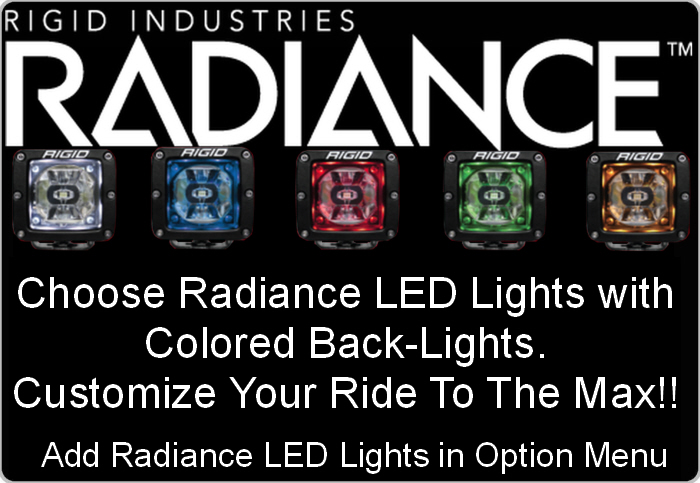 ---